How Our Screens Are Keeping Us Connected and Tearing Us Apart
Let's start with screentime in general. Pre-Covid we were already spending more time than ever before on our screens, but since March of 2020 our technology has supplemented human interaction and so many of us are completely drained! This makes sense based on the many studies that show the harmful effects on our bodies, brains, and emotional states when spending too much time in front of our screens. But considering the circumstances, we seemingly have no other choice.
Personally, I work all day from my computer with my client calls and trainings taking place on Zoom. I socialize with my friends through FaceTime or the app Marco Polo. I try to decompress by looking at social media or watching Netflix. I take my yoga classes on Gaia. You get the picture and I'm sure can relate. At this point, I can't even imagine life without WiFi and smart devices!! I'm sure I speak for a lot of people when I say I loooooong for office small talk, an in-person training event or any in-person event for that matter, a random invite to lunch, I'll even take a trade show for crying out loud.
Being social and taking breaks from our desks was part of what made our jobs fun and you have to have those moments in the mix otherwise you start to resent your job, it loses all joy.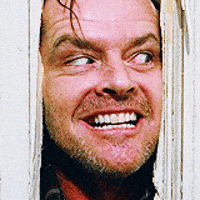 Add the pandemic and massive job loss to this and the inner shitty committee kicks in to remind us that we should just be grateful to have the circumstances we have, robbing us of even seeking solutions to stay in balance.
Our work conditions have changed yet we aren't changing the way we work. Many of us are grinding harder than we ever have because there is no separation between our home life and our work life. We sometimes feel less productive because home demands are now sprinkled into our workdays and we make up for it by working more time in front of our computers or we feel like if we aren't in front of our computers then we "aren't" working hard enough, without acknowledging how much this is truly draining us, which technically makes you less productive!!
SO WHAT IS THE SOLUTION??? Here are a few places to start, and PLEASE if you have any suggestions, please, please leave them in the comments to help other people who may be struggling and haven't thought of the practice that seems so simple to you.
Don't eat lunch at your desk or in front of your laptop. Switch up your environment and give yourself the gift of a lunch break. Maybe even go out to lunch. If dining isn't an option for you either by choice or by pandemic precautions, eat outside (weather permitting).
Take a full hour lunch break. If you can do this, please do it!! After you eat lunch, use your hour to take a walk, meditate, watch a show, read something. I know you can get more done and then stop working earlier, but will you?? Taking a time out for recovery and not staring at your screen will give you more stamina and creativity when you do return to your computer.
Rearrange your now home office to give you a window view or set your laptop up by a window. Okay, so maybe this won't work for everyone, but if it is available to you, please give it to yourself. Being exposed to natural light helps with eyestrain, headaches, and even mental health.
Take your laptop to different areas of your house. If you don't NEED your desk during a meeting or video training, take your laptop to the patio, or living room to switch it up. I recently started doing this because I was so burned out from the amount of time I spent at my desk considering it is now where I work and where I socialize. It strangely feels like a mini field trip.
Take 10-minute breaks throughout the day. If weather permits, go outside. Stick your feet in the grass or make a snowball and throw it at the house. Put on some music and dance to a song or two, do some jumping jacks, meditate, makes some hot tea, ANYTHING. Just walk away from your computer for 10 minutes.
Communicate your needs to your boss. We are often afraid to ask for what we need at work because we don't want to seem less valuable. However, as previously mentioned, our work environments have changed. If you are now being pulled in different directions due to the circumstances and need different hours or assistance, let your boss know. They may come back and say, "as long as you can make these meetings, check emails periodically during the day, and get your job done then I don't care what hours you work."
Next week in the Reality Bytes series I'll be discussing social media and the news media.