I'm writing this from my air b&b just before it goes live. This is the first time in a few years that I've had an evening completely alone and the first time I've EVER gone home to visit my family and not stayed with a family member. Most of me feels pretty great but I have been seriously battling my old people-pleasing ways for a while leading up to this. To some people, identifying their needs and setting boundaries may come easy but it most certainly has not come easy for me, I still work for it! My original answer to boundary setting with my family and the small-town way of life was to move 7 hours away and start fresh, but we all know how that goes…you can't move away from yourself and the nonsense of the inner shitty committee so the journey to personal freedom can be treacherous.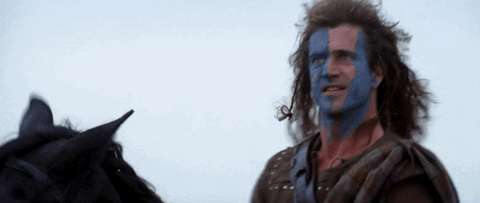 I'm from a small town located in the Florida panhandle, where old brick homes, rolling farmlands, trailer parks, and campgrounds are nestled between the Blackwater River and the Gulf Coast. The local lifestyles swing drastically between fire & brimstone religion or beer drinking & addiction. The only concepts of a Higher Power are sold by the preachers in the churches littering every corner or from drug dealers hunkered at the end of dirt roads, peddling salvation in small plastic bags. It seems no matter which one you chose the result will inevitably be an inner voice numbed out by fear and shame.
Growing up here set the stage for a life of paradox. My mom was a functioning addict and my uncle, who was a positive male figure for much of my life, was a religious enthusiast, so I partied, praised God, and follow the rules to be a good person while trying to carefully straddle the tension of being everything to everyone. I learned to ignore my inner guidance system, rely on the acceptance and approval of others, and became a damn good codependent operating out of a code that was not my own.
Coming home is hard for me. I love my family very much and I want them all to feel loved but I easily find myself talking too much, trying to make up for the conversations we haven't had, or exhaust myself attempting to be the perfect granddaughter, daughter, cousin or niece. I have never had a visit where someone's feelings weren't hurt because I didn't see them or didn't spend enough time with them which leaves my people-pleasing heart broken. My average recovery time from a family visit is about a week. I return home wrenched feeling like I'm not enough and sad because most of my family feels the same way about themselves. We all put it on each other to hopefully satisfy the aching pain of an internal deficit but it never happens.
This time, I'm hoping things are different. Due to overthinking, it took me weeks to make my official plans and not until the day before departure did I finally book my air b&b. So many thoughts went through my head about it, "am I going to hurt anyone's feelings?" "does it make sense to spend the money?" "I know that no one in my family has internet, but I can work a couple of hours here and there from the library instead of having my own space" "will everyone think I'm cold-hearted for not staying with the family?"
Once I booked my place, I immediately felt anxiety leave my body but as soon as I started hugging necks those doubtful thoughts returned. I felt guilty.  I allowed the thoughts and feelings to pass. I need a place of my own because I need to recharge without the energetic influence of others. For once, I'm in my home town tending to my own needs. My experience is already so different because I am here on my terms. On my way up, the landscape looked different. As I drove around things felt different, most of the town looks the same as it always has but my view has changed. It's like the weight of being here no longer has power over me. 
So here it is, full transparency. I teach this stuff but I too am still growing and have to coach myself through advocating for ME.